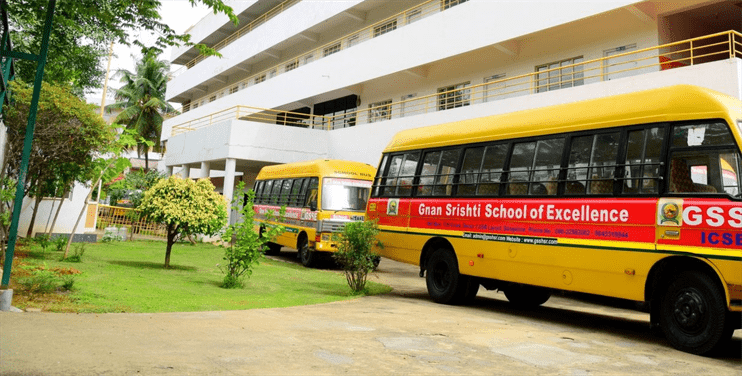 About Us
Welcome to Gnan Srishti School of Excellence!
Based in one of Bengaluru's most accessible localities, Gnan Srishti School of Excellence is home to a community of diligent and disciplined learners, experienced teachers and thinkers. A nurturing and enabling environment, Gnan Srishti School of Excellence is the brainchild of a group of engineers and educationists, whose primary goal was to give back to society. We offer Pre-Primary to High School education and are affiliated to the Council for the Indian School Certificate Examination (CISCE). Equipping students to achieve their academic targets is just one among the plethora of dreams that our founders have. At Gnan Srishti School of Excellence, we encourage our students to develop an insatiable appetite for learning through our innovative pedagogical approaches and advanced curriculum. We aspire to create meaningful learning experiences that strike a fine balance between academic proficiency, creative arts, social responsibility and skill development. We firmly believe in augmenting a Balanced Value Based Education System - which is the doctrine woven into our school's core. We facilitate our students to discover their true potential through exploration, inquiry and reflection. Driven by supportive and efficient teachers and staff members, we aspire to create a safe, happy and engaging classroom environment that is conducive to positive change.
Owing to the current health crisis that has gripped the world, we have formulated and successfully implemented online classes for our students. An entire academic year has passed with our dedicated teachers having developed engaging audiovisual learning strategies, infographics and interactive activity based learning modules to bridge the gap in our learning system that the pandemic caused. The swift and efficient transition from offline to online classes has been one of our greatest milestones. Education is an opportunity. At Gnan Srishti School of Excellence, we choose this opportunity everyday, shaping learners to incessantly strive for excellence.