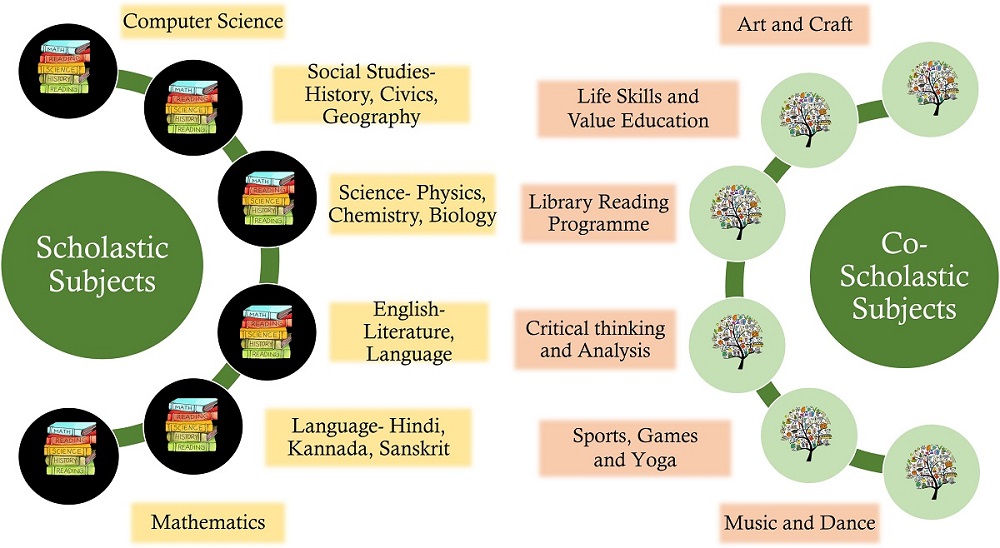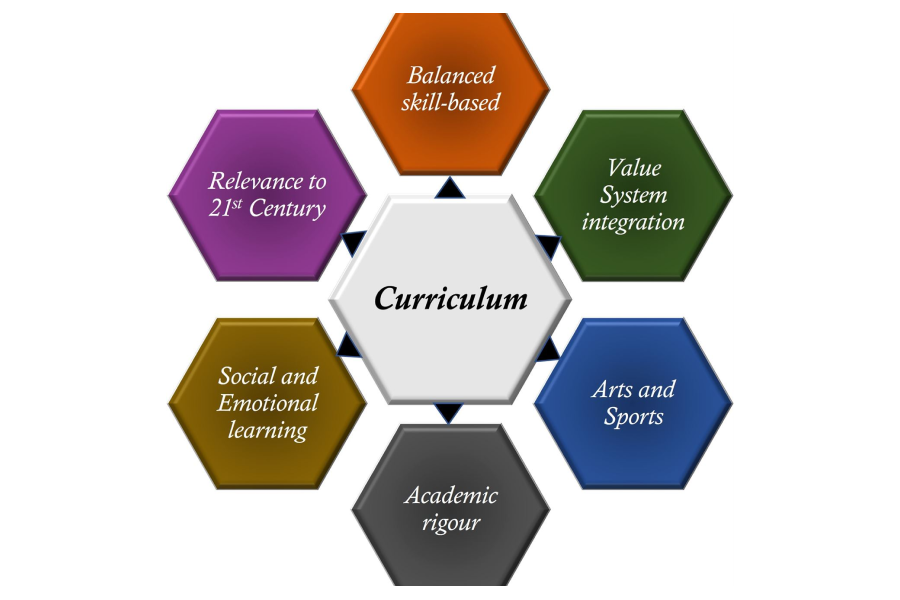 Curriculum
We are affiliated to The Indian Certificate of Secondary Examination (ICSE), Delhi offered by the Council for the Indian School Certificate Examination (CISCE). The ICSE syllabus focuses on exposing children to an education system that values the quality of content, a strong conceptual foundation and a wholesome learning experience that places importance on unique assessment strategies. Coupled with our intricately designed pedagogical practices, students at Gnan Srishti School of Excellence balance practical, analytical and creative skills.
Pedagogy
How do children develop an understanding of how they feel, think and perform to showcase improvements in their learning? At Gnan Srishti School of Excellence, we encourage our students to engage in a process that allows them to feel the experience of learning, understanding the purpose behind it, and think about their learning. As a school, we promote a culture of learning that does not begin and end at school; learning is forever. Learning becomes a journey that one traverses through the course of their life. Learning is not a task to be accomplished and cannot be tied to a student's formal education alone. This is why we advocate for Metacognition as a framework for our students to develop academically, emotionally, socially, culturally, and spiritually.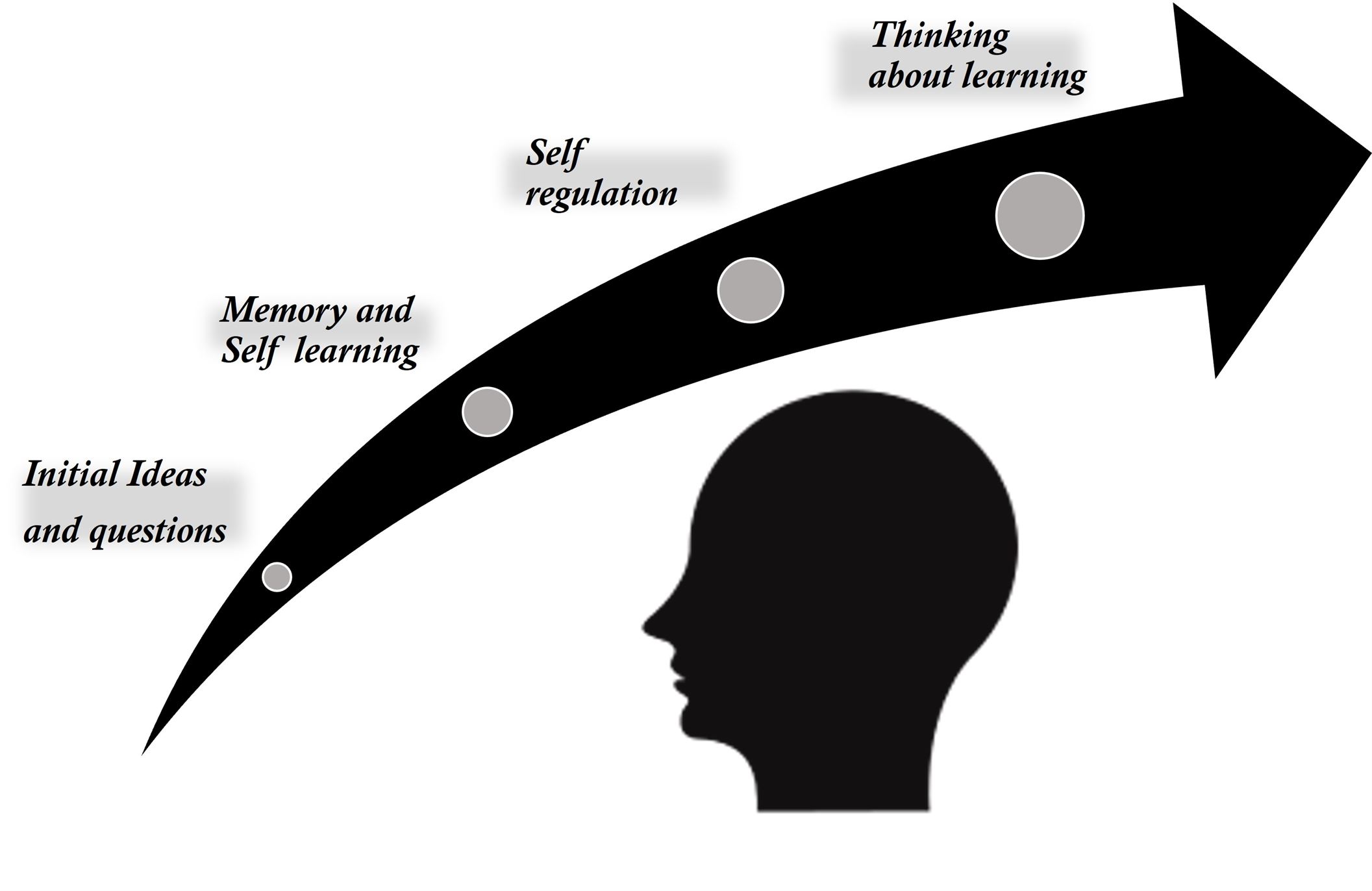 Metacognition
In simple terms, metacognition can be defined as thinking about thinking or learning. Metacognition widely refers to the knowledge and thought processes behind one's own learning. At Gnan Srishti School of Excellence, we create opportunities for students to articulate their thoughts and to help them develop metacognitive practices. The process of metacognition is diverse, varying from child to child. Identified as a teachable practice, we ensure our students become creative problem solvers, reflective thinkers and critical analysts. Our school's metacognitive framework assists students to become self-regulated and independent thinkers. By equipping students with skills that allow them to identify, understand and answer their own queries, we develop them into 21st-century learners.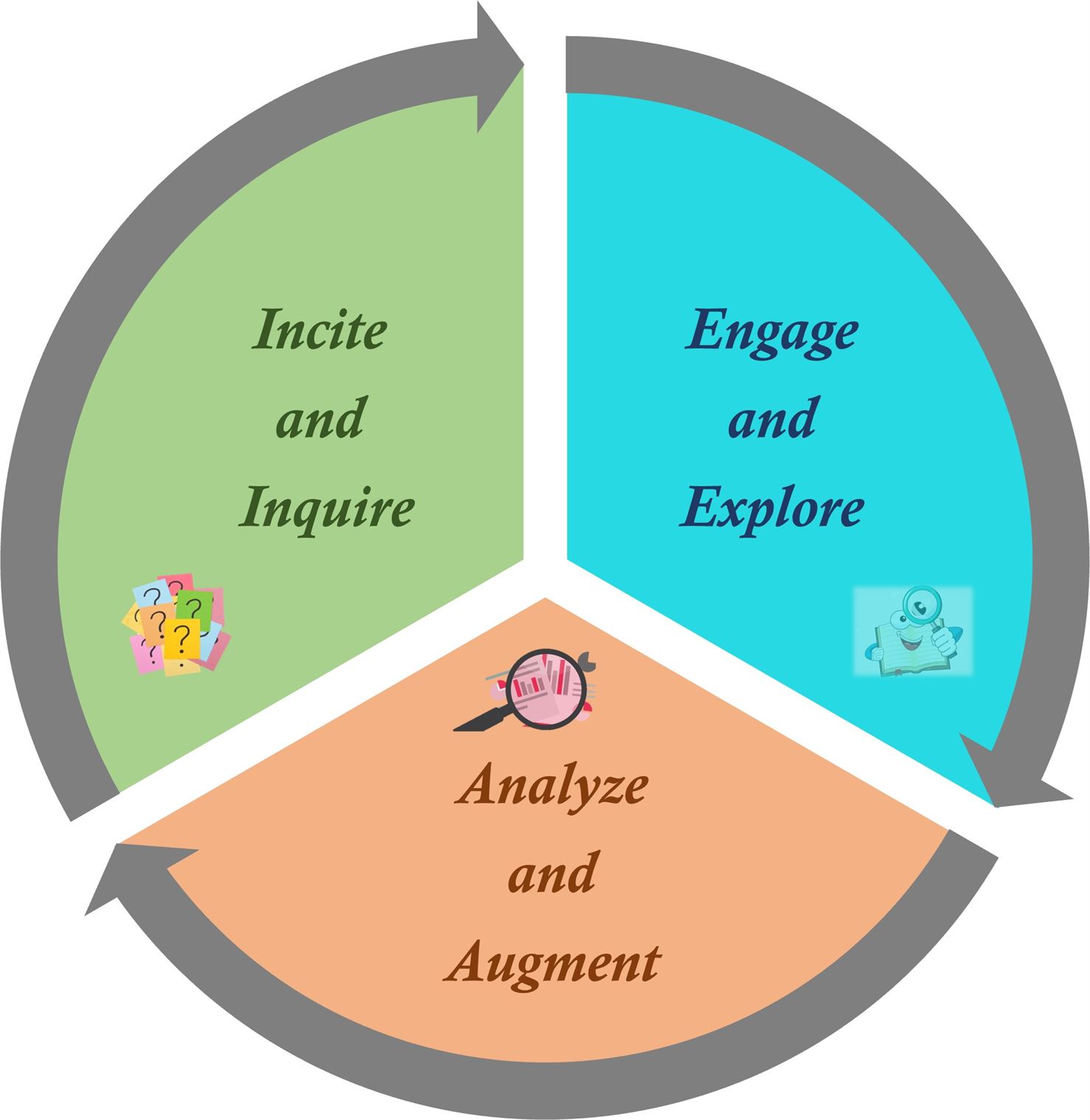 Pedagogical Framework
Incite and Inquire
We construct a classroom environment filled with opportunities that lead to inquiry-based learning for our students. The methods we employ instill in students a yearning for more. By cultivating their curiosity, we help students invest in their broadening perspectives and growth mindsets.
Engage and Explore
When a student is motivated to participate in the learning process, the responsibility of education is shared equally between a teacher and student. Students actively participate in the process of exploring a topic, collaborating, and discovering along with their peers. Active learning gives students the opportunity to bridge the gap between the knowledge that was previously learnt and their newly acquired knowledge, allowing the application to real scenarios far more efficiently and quickly.
Analyze and Augment
At Gnan Srishti School of Excellence, we provide our students with various scenarios where thinking is at the core of their learning experience. Through critical analysis of their subject areas, our students make thinking a habitual response to any situation. Tools are curated based on differentiated instruction, medium of learning, and a sound feedback system. Outside of the realm of academics, there lies a world that they adapt to through exploration, inspection, and creative problem-solving.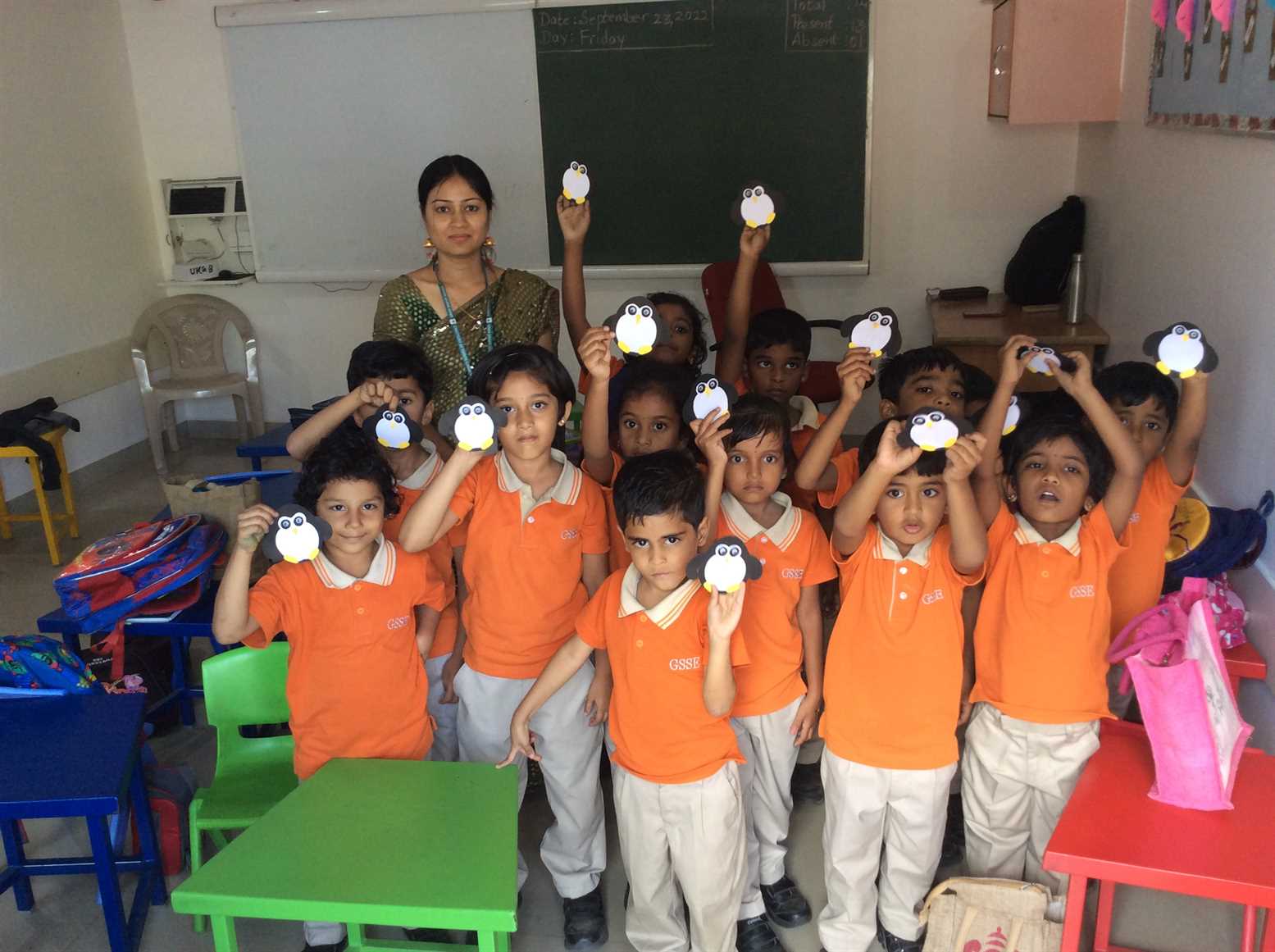 Foundational School
Our Foundational wing opens its door to the tiniest of our learners. The first step into their formal education, we offer the safest learning space for our kindergarteners and grade 1 and 2 students. By exposing our students to activity-based learning and fun games, we ensure that your child gets the foundation they deserve. With a strong focus on developing learning skills, our Foundational programme is run by a team of passionate teachers who fill the classroom with positivity. Using Montessori techniques, the pre-primary section is focused on enhancing every child's cognitive, motor and social skills by transforming their playtime into a meaningful experience. Through fun-based activities and focus on regular remediation, the grade 1 and 2 are prepared for a more structured learning that awaits them. We guarantee a nurturing environment that trains them for the remaining of their formal education.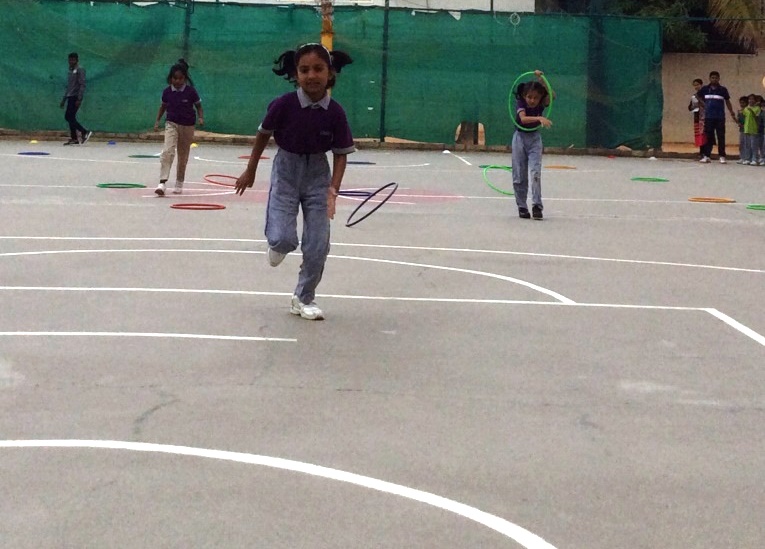 Preparatory School
The Preparatory section at Gnan Srishti School of Excellence follows a student-centric approach where each child's capability, interests and needs are explored and addressed. It includes grades 3 to 5. Designed to initiate innovative thinking as a life practice, the preparatory programme focuses on setting a solid base for the years to come. Learning through theme-based lessons and game-based activities are some of the many ways through which our Preparatory school students are engaged. We inculcate in our children an educational experience where values are at the root of all knowledge. To ensure our students learn beyond the framework of their academic areas, we have introduced Life Skills and Value Education starting from foundational and upwards.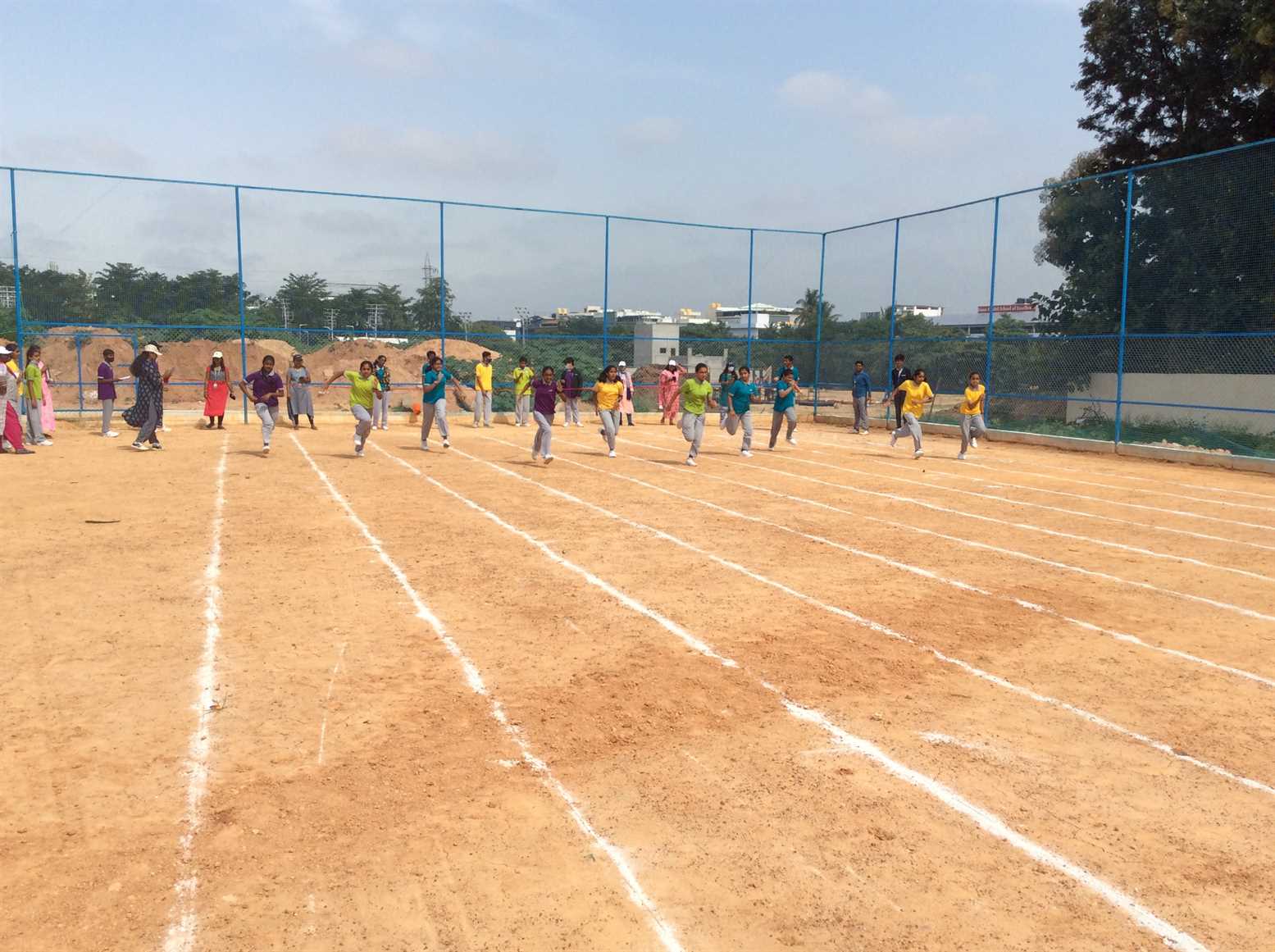 Middle School
At Gnan Srishti School of Excellence, the Middle school comprises grades 6-8. The middle school wing follows a highly balanced outlook towards learning. Students are made to learn diverse topics through an inquiry-based learning approach. Our students have the wonderful opportunity to expand their skillsets through an intricately designed Critical Thinking Programme and an English Reading Club. Students in the middle school category, with the help of trained and dedicated teachers, are taught how to think and are exposed to a wide array of instructional tools that make them independent learners.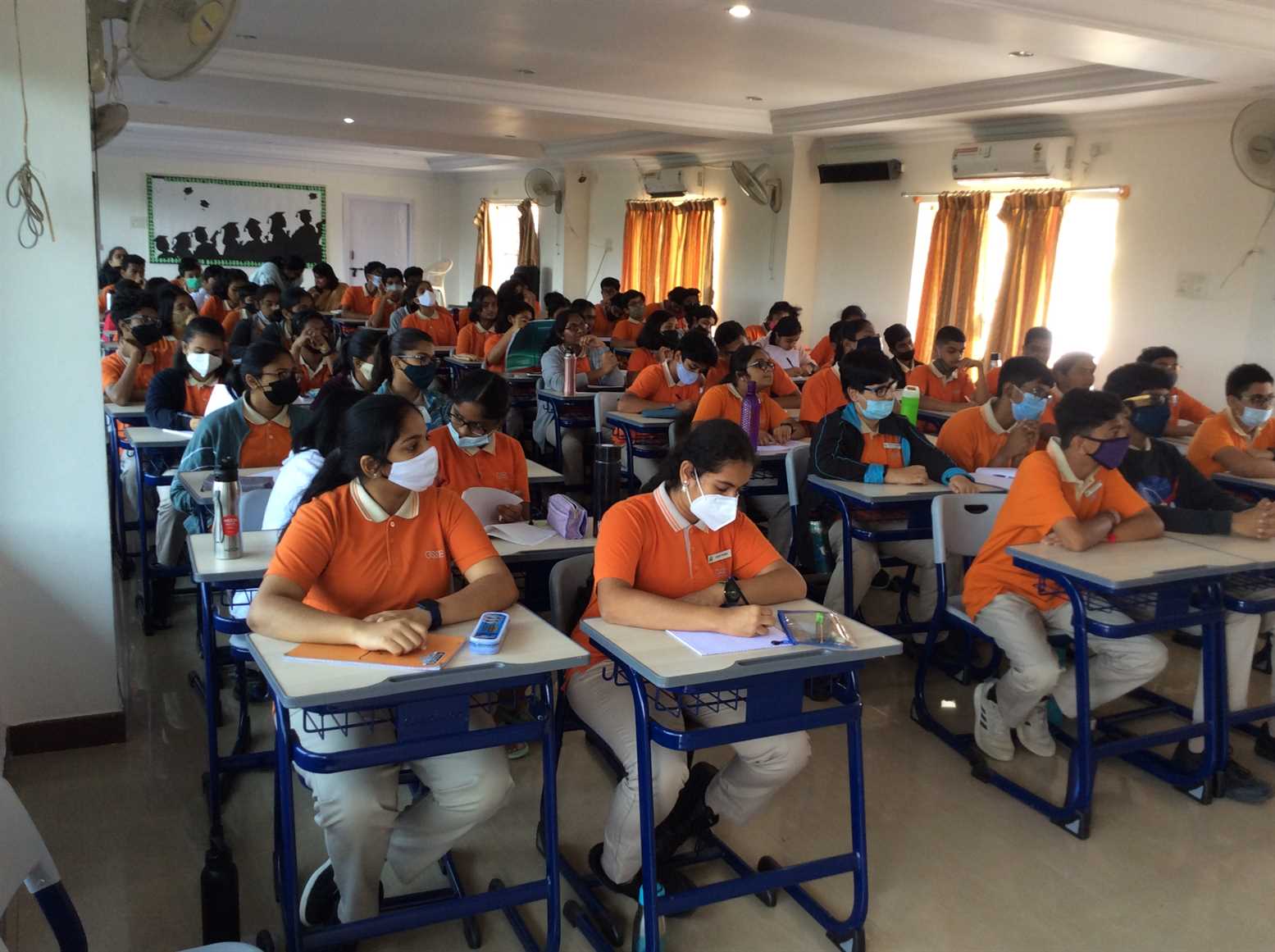 Secondary School
We offer grades 9-10 at Gnan Srishti School of Excellence, where learning takes a whole new meaning. At the centre of the Seconadary school, the wing is the core objective of equipping students to become lifelong learners. An approach that gives them the opportunity to explore and learn by themselves, where higher-order thinking becomes the primary skill set that a student needs to use, we give students a platform to express their ideas. Our Secondary School students are also exposed to the Critical
Thinking Programme and English Reading Club where they can further explore their academic areas with a fresher perspective. We deem it necessary that our students become learners who excel at practical, real-world applications of their knowledge. When thinking becomes second nature, problem-solving takes on a creative slant. The curriculum and pedagogical techniques we employ gives space for a student to learn their subjects through questioning and deep learning, taking the subject out of it's the academic domain. We plan to offer ISC from the academic year 2023-24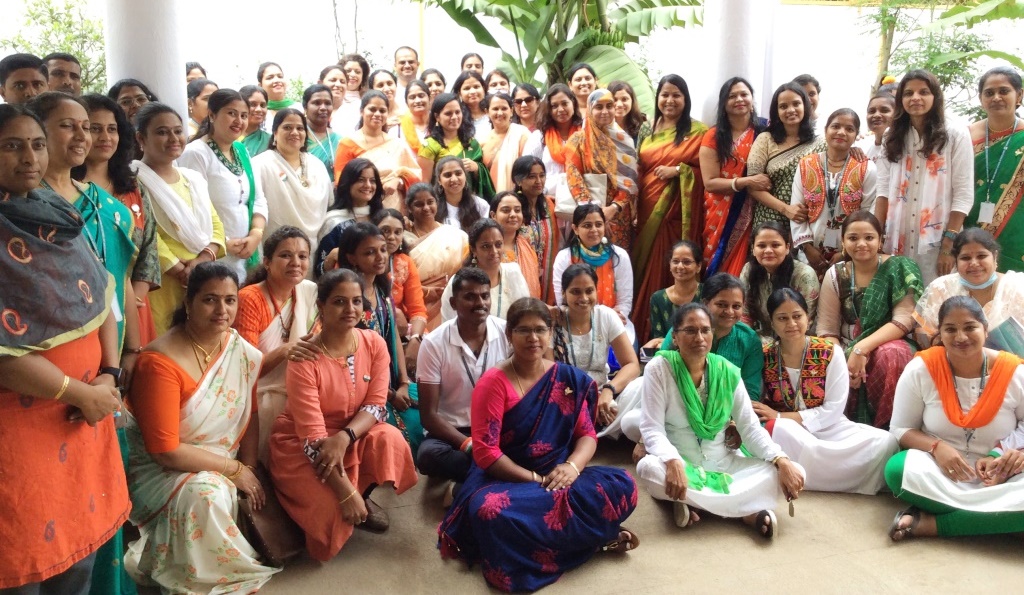 Teaching Staff
Our teaching staff is driven by highly qualified educators who have an evolved sense of empathy. Our teachers are the primary leaders of our school; they actively take ownership of varying tasks that make a student's journey at Gnan Srishti School of Excellence easier. Teachers at our school are consistently learning to keep their classes engaging yet informative. Tools including online and digital resources along with creative activities and games are used to enhance the instructional methodologies that our teachers make use of. Our staff encourages students to engage in discussions, "out-of-the-box thinking" and showcasing innovative performances for activities.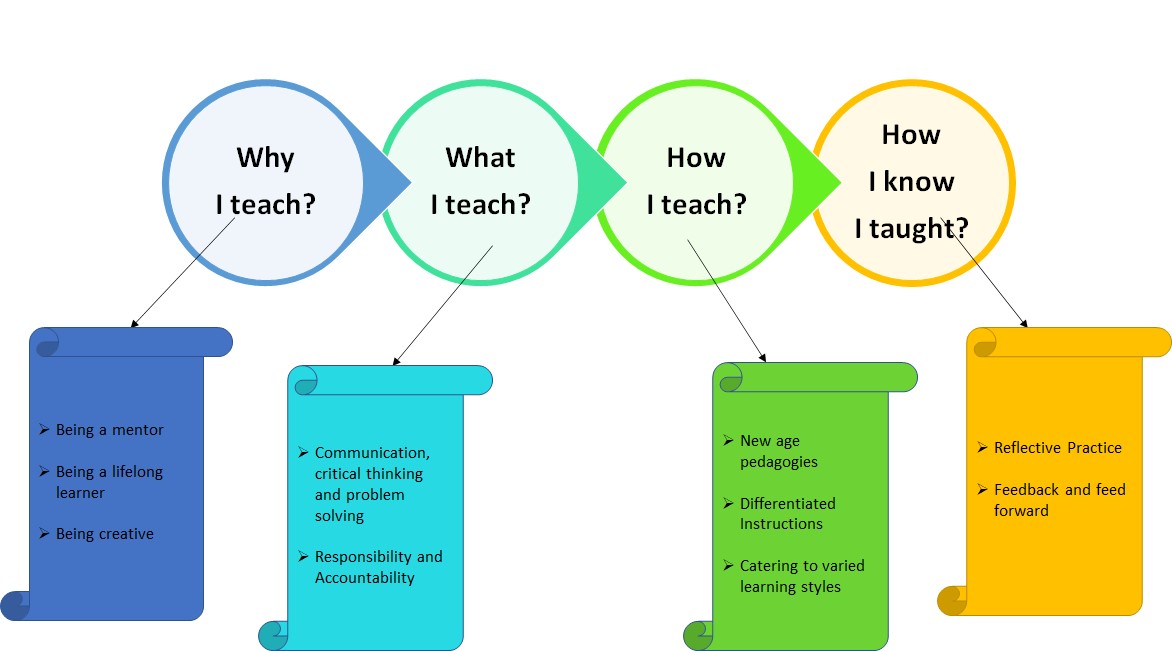 Teaching Philosophy
At Gnan Srishti School of Excellence, we believe that learning is not a process for students alone. Imparting education is not a one-dimensional operation. Teachers at Gnan Srishti School of Excellence are mentors who guide and facilitate students to learn their subjects, to acquire skills and to express their thoughts, ideas and feelings. Our students develop their own form of learning, while teachers help them discover what suits them best. Our teachers firmly believe that each child is unique. And we build a space where children can understand and embrace their individual qualities. As part of a teacher's professional development, each one of our staff members understands the shifts in education and its practices by being open to unlearning and learning new effective methods that would create a livelier experience for our students. Education is a shared responsibility between our teaching staff and students. Knowledge exchange is a dialogue where both stakeholders, our teachers and students, take back life-changing lessons for their own personal growth.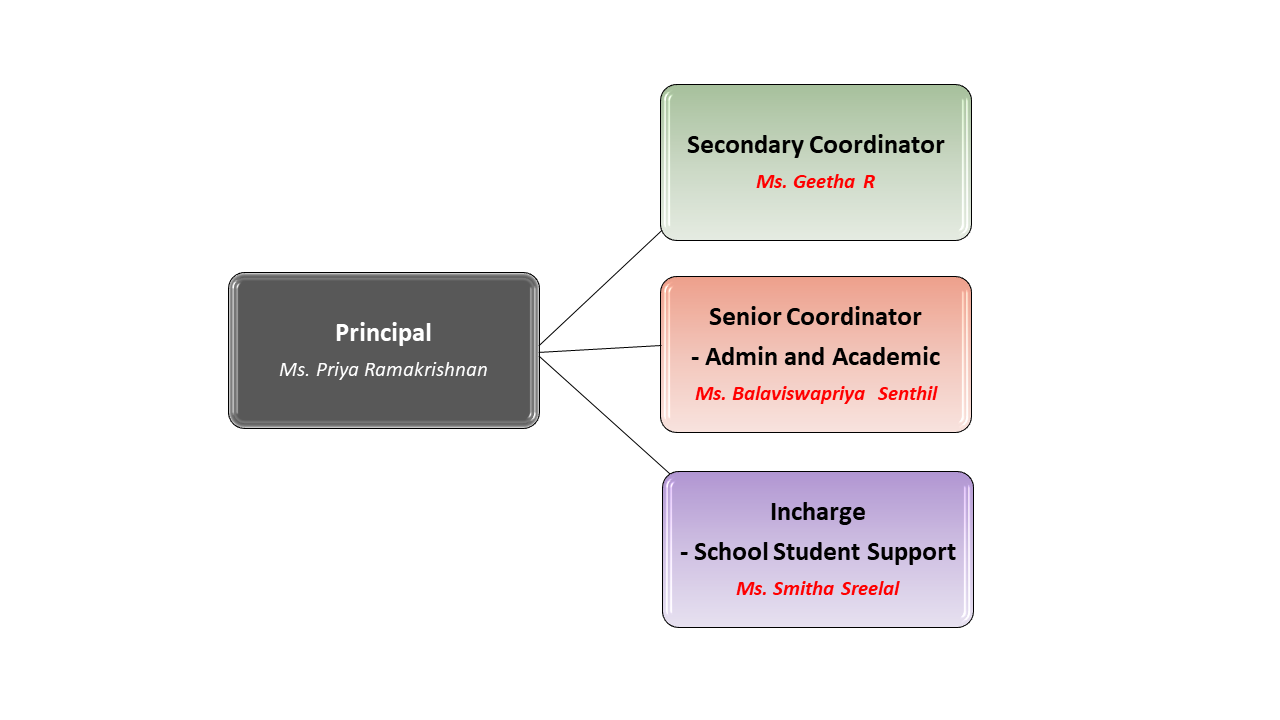 Core Team
The core team at Gnan Srishti School of Excellence is a team of teachers comprising the Principal along with school coordinators and other staff members, such as the school counsellor and the librarian. The Admin core team supports the Academic team to achieve the collective goal of empowering students to be better versions of themselves, academically, emotionally and socially. The network of educators works together to make the learning experience of the students a fruitful experience, while also balancing the needs of teachers. The core team works towards conceptualising new frameworks for the school while addressing the academic, social and emotional needs of the students and teachers. The core team collaborates to create a healthy, positive and flexible space for students and a work culture that ensures that the role of a teacher is carried out with utmost efficiency.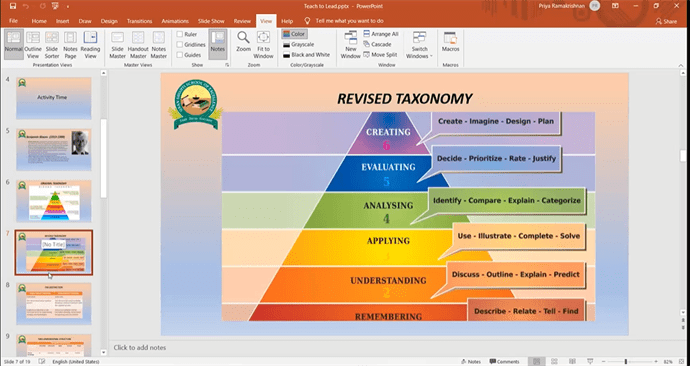 Teacher Training
Teachers at Gnan Srishti School of Excellence strive to accomplish greater heights. We recognise that Continuous Professional Development (CPD) is the only way Teachers who have learnt using traditional styles of learning, can assist students who are going to make a mark in the future. To assist them in achieving their goals, our teachers participate in teacher training programmes that equip them with techniques, resources and teaching methodologies that make their classroom experience successful. Well-structured and rigorous training programmes are hosted by the school to enhance their online teaching skills, pedagogical understanding, tools for collaborative and engaging learning, strategic techniques for knowledge construction and classroom management techniques.