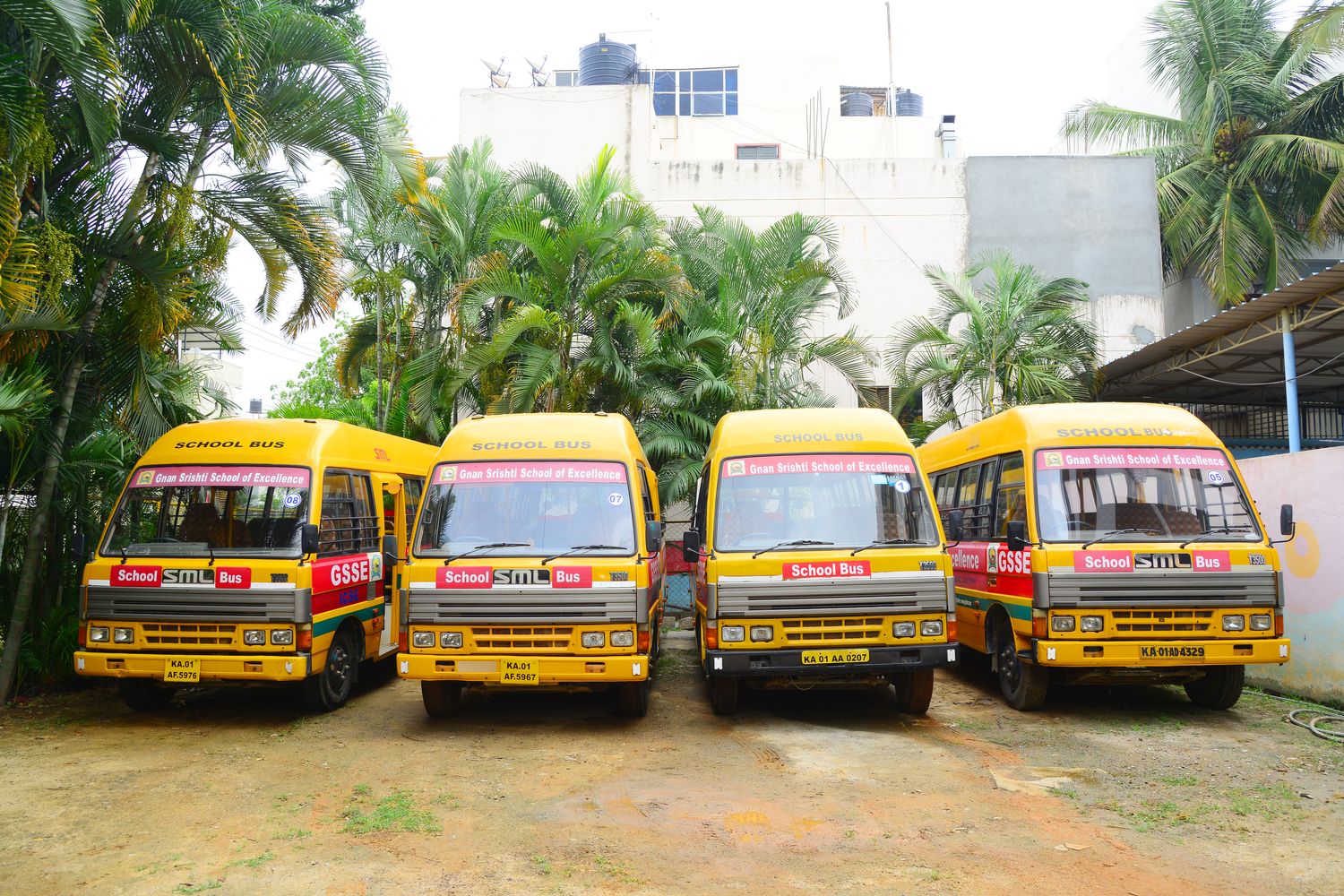 Transport
Gnan Srishti School of Excellence operates excellent school bus services within a 7km radius. We have efficient drivers who prioritise comfort and safety, making the journey to school and back a warm ride. Our school buses have a full time attendant who ensures that all our students travel securely. Complete GPS tracking system enables that parents are aware of how their wards are commuting the distance.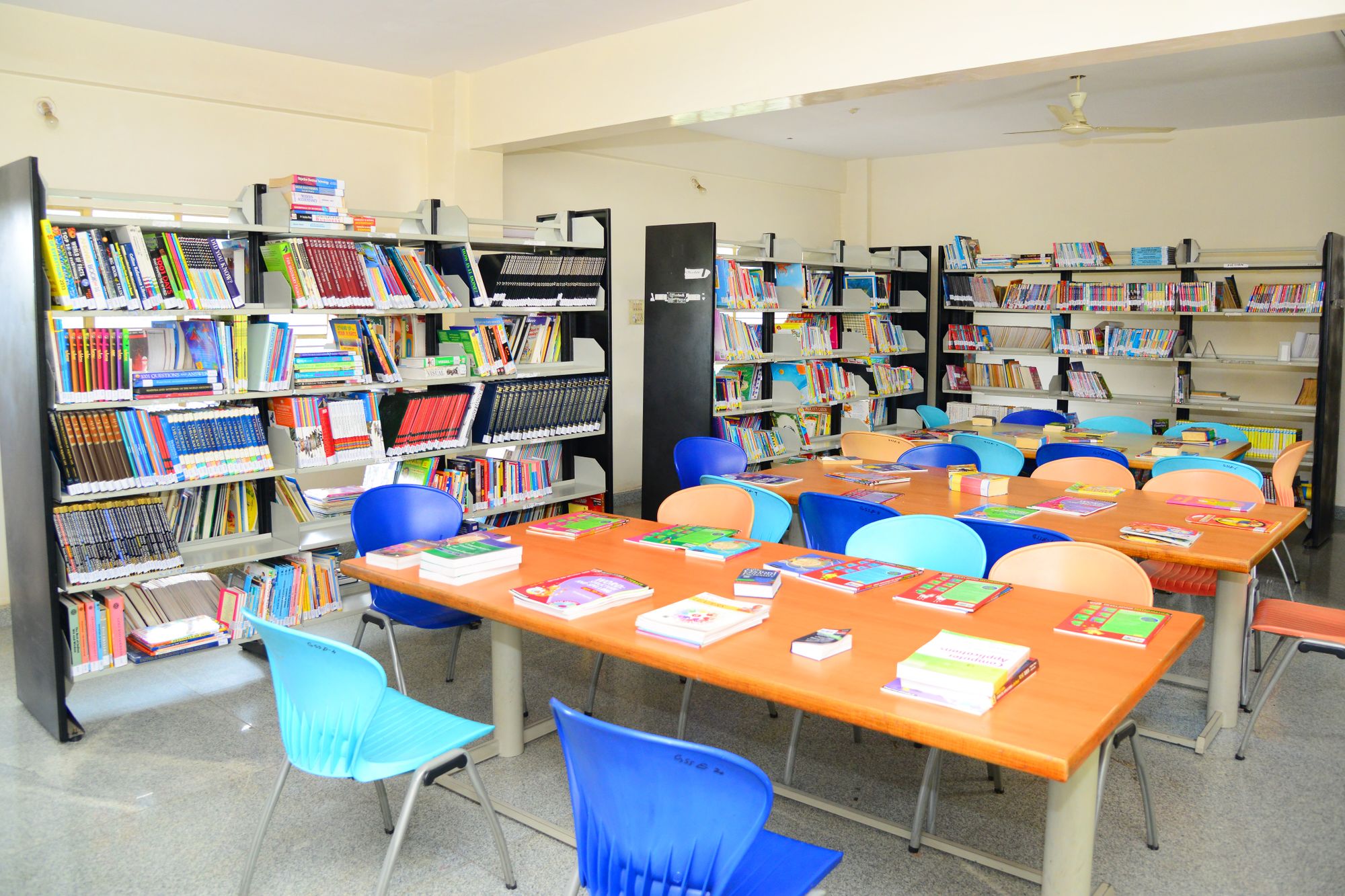 Library

Our school library is the focal hub that extends support to students and staff members. Our library is a well designed and equipped space of learning with over 5500 books catering to different genres. The library provides students and teachers with a wide range of reference books, encyclopaedias, journals and newspapers. The school ERP now allows students to access their library with just a click of a button. Students can now view all the books in our library from the comfort and safety of their homes. Our school library has helped create a reading culture throughout the school, through the English Reading Club. This programme is aimed at developing reading, comprehension and communication skills. The library also offers the Life Skills programme for students, helping them acquire essential skills that prepare them for the future.
Laboratories
Gnan Srishti School of Excellence offers state-of-the-art labs for our students to experiment, learn and practice. Our school is home to a Composite Chemistry Lab and a Biology Lab. Laboratories are pivotal in the process of education, as it provides a platform for hands-on experience and elevates learning to a greater level. Retaining knowledge in a much more efficient manner, our labs are a learning space that makes the learning of science more research-based and intellectually stimulating.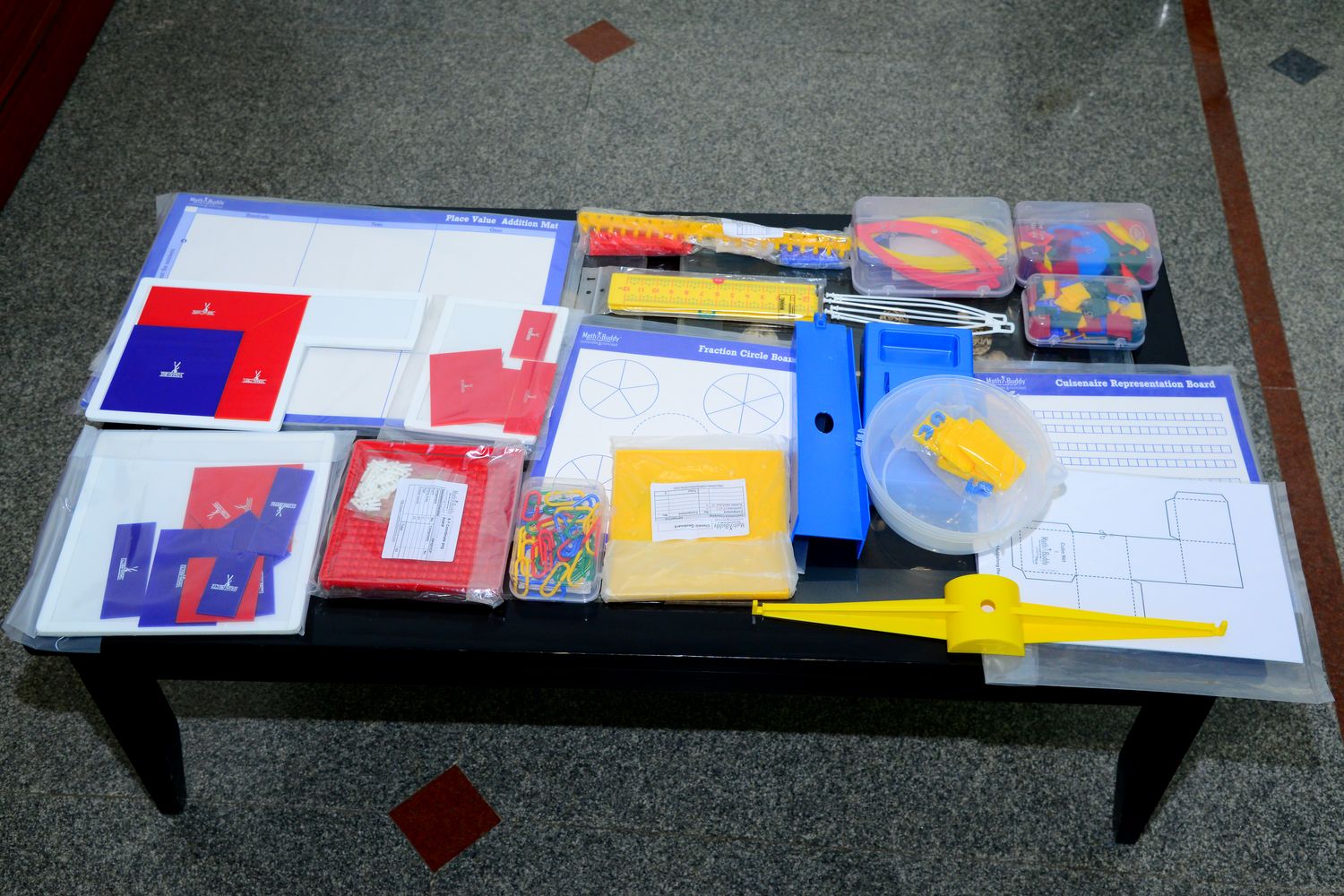 Activity Room
Designed specifically for our Pre-primary to 2nd-grade students, the activity room is the nucleus of experiential learning. The activity room is equipped with Montessori resources to facilitate the growth of motor skills, cognitive skills, and kinesthetic skills. Engaging students to develop a finer understanding of Mathematics as a subject, we utilize the Mathlab tool kit. The Math lab manipulatives come with a tool kit comprising 1500 + materials per kit and break down concepts in Mathematics to help our students form a strong foundation in the subject area. The tools also enhance collaborative learning in students as the activities come with group work directives. Teachers are trained to use manipulatives in the classroom.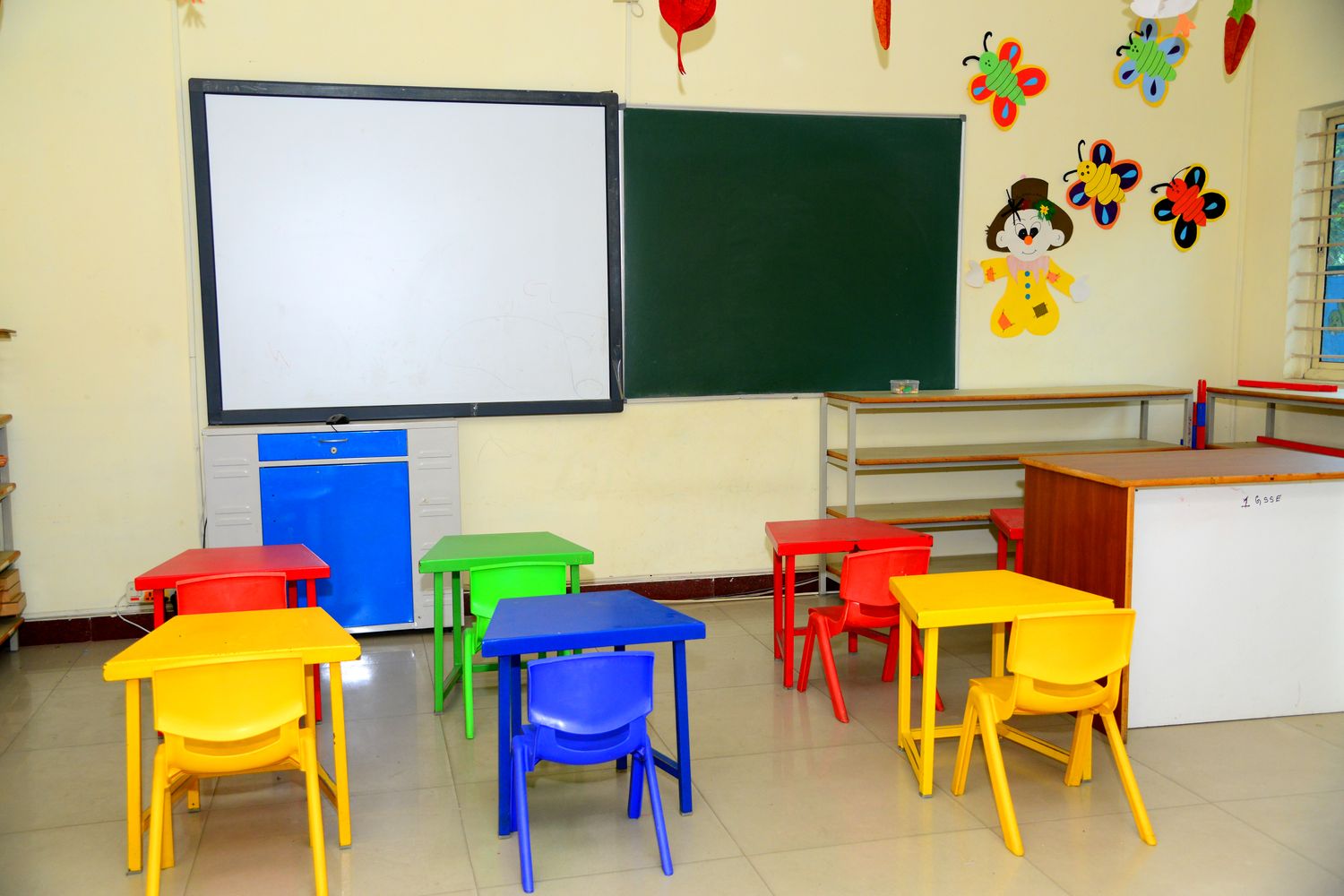 Digital Boards
Gnan Srishti School of Excellence has each and every classroom furnished with a digital board set up. These digital boards are equipped with content that supports learning. Digital boards have enhanced the learning experience of our students, allowing them to collaborate and making learning interactive and meaningful.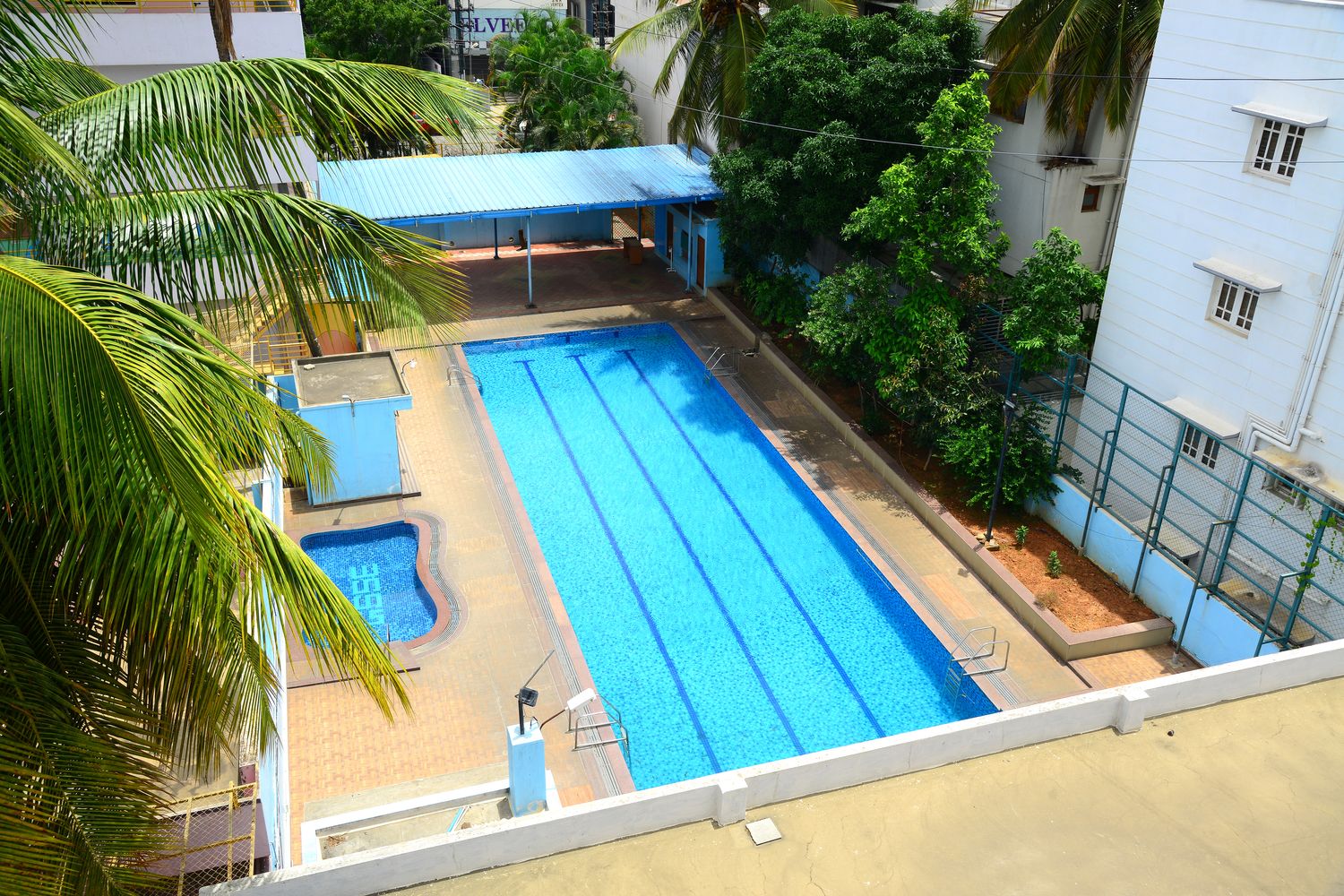 Swimming Pool
The School boasts of a swimming pool half the size of an Olympic pool, well maintained and well supported by helping staff. The pool area is well supported by bath areas for boys and girls separately. There is also a small pool area for the Kinder garten children. The pool is well lit and maintained to the best of standards with regular water change.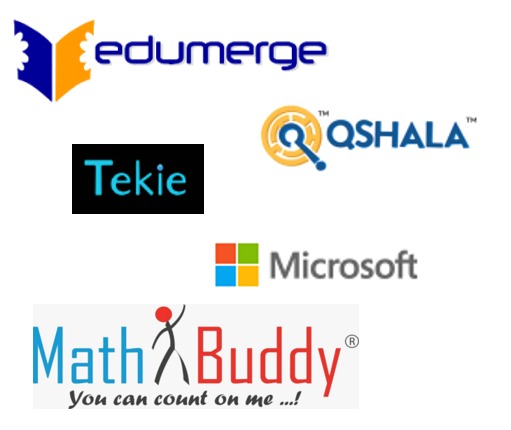 Our Partners
Edumerge - Our ERP partner
Provides comprehensive features like administration, online admission form, progress card, learning centre, online fee payment and helpdesk to communicate with parents as well as instant updates and notifications on present activities.
Math Buddy
Math Buddy is a comprehensive Math Teaching and Learning program that uses best-in-class experiential hands-on learning with digital interactive technology to help students explore, experience and enjoy Math!
Microsoft
Our online classes are superbly structured on MS Teams and the entire Academic programme is supported by MS Apps or other Apps supported by MS. All teachers are MS certified educators or MS certified Trainers with many MS badges to their credit.
Slate
SLATE, is a technology company that helps schools offering technology services to help accelerate learning in children, via customized content and offer other need based solutions derived out of pure research. SLATE is backed by IIT alumni in the form of Maxelerator Foundation.